Turquoise Canyon Project
The Turquoise Canyon property (formerly the Bald Mountain property) consists of 188 unpatented claims totaling 1,562 hectares located along the Battle Mountain-Eureka Trend, 16 km south of Barrick Gold Corp.'s Cortez Mine Complex, 9 km west of its Gold Rush deposit and 1.5 km east of the Toiyabe Mine, a Carlin type gold deposit that was a past producer of gold in the 1990s.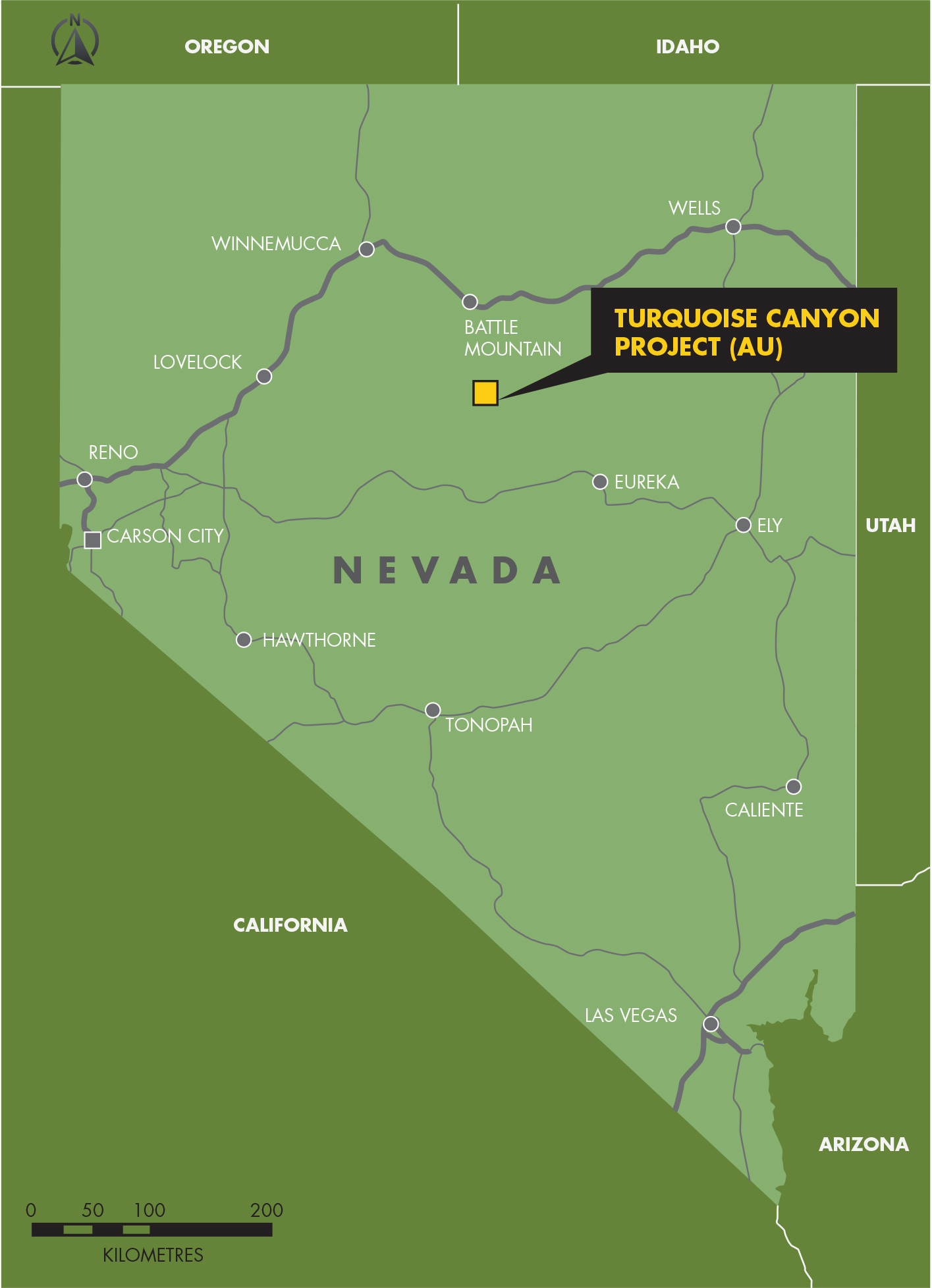 The target at Turquoise Canyon is a Carlin-type deposit in the lower plate carbonate rocks underlying the Roberts Mountain Thrust. Induced polarization, gravity and ZTEM surveys have previously been conducted, which have traced the Roberts Mountain Thrust under the Turquoise Canyon property. A gravity high and anomalous conductive/polarizable anomalies at the southwest corner of the property are high priority drill targets. Six other potential drill targets were interpreted from two induced polarization/resistivity lines run over the property. All geophysical surveys indicate that the target lower plate carbonate rocks are within 200 m of the surface in the southwest portion of the claim block. An initial 100 m block interpretation of the ZTEM survey indicates an antiformal conductive horizon in the subsurface along the Roberts Mountain Thrust.